Food with a load of calories, sugar, and fat cost a lot of energy to digest. If you often feel tired, it might be a good idea to adjust your diet. Find out what the best food for energy is for you. There will surely be a couple of foods on the list that you like and to which your body responds well.
When we go shopping or walk into town, the temptation of fast food and quick snacks are lurking for us. We are wired for sweet and salt, because for our ancestors these flavours were scarce, yet provided a lot of calories and nutrients. Our environment changed drastically, but our taste didn't keep pace with that change.
Fast food has a lot of refined sugars and empty calories. If 'yummy' is our only criterion to choose food, we won't feel that 'yummy' ourselves over time.
Related: 5 + 10 Successful Essential Supplements for Energy
Some of the links are affiliate links. As an affiliate associate, we earn a commission when you purchase any of the products offered through the shared links at no extra cost for you. This helps us maintain this website.
Best food for energy
Food can drain us of our energy if we eat the wrong foods or too much. Yet, there are a lot of foods, including the so-called superfoods, that provide us with energy. Some for energy that lasts a day, some to give us a boost.
1. Sweet potatoes
The sweet potato is not a 'normal' potato, because it belongs to a different plant family than the potato. As the name says they are sweeter than the white potato, but it is a natural form of sugar, not the refined bad sugar. They contain a lot of vitamin A and vitamin C that boost energy.
2. Honey
In the old days, honey was used to heal wounds, nowadays it is believed to heal digestive inconveniences and even prevent heart disease. I use it to ease my at times sore throat. It is a nice extra that honey also provides energy.
3. Bananas
Bananas are almost exclusively sugars and fibres and give us energy instantly. Delicious in the morning with nuts and (almond) yoghurt. At times, we do our daily walk before breakfast and eat a banana before we leave the house. Easy and quick.
Related: What is the Function of Dietary Fiber for our Body?
4. Oranges
Oranges are rich in vitamin B9, vitamin C and Potassium. Contrary to bananas that boost your energy immediately, oranges will give you energy for the long run. Most of the vitamin is located directly under the shell.
5. Apples
Apples, like oranges, give you energy for a longer period. They have a lot of fibre, vitamin C, and micronutrients and are delicious to eat both raw or as compote.
6. Apricots
Usually, I eat dried apricots, because they contain a lot of iron. Especially when I was younger, I often had anaemia, so I often ate a handful at the end of the afternoon. Not knowing this also has been a blessing for my energy levels.
7. Spinach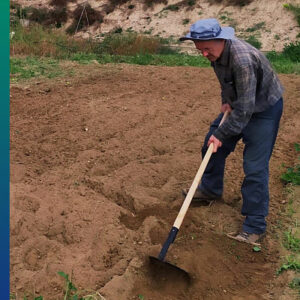 As a child I hated spinach! But Popeye ate it for a reason 🙂 As young parents, we avoided spinach, because of warnings from the Dutch Food Agency. The amount of Nitrate was said to be too much. Nowadays – as often happens with warnings – the Food Agency has retracted the warning.
8. Eggs
I know a bodybuilder that eats at least 12 eggs a day. Is that healthy? I really don't know, all I know is I couldn't. And I believe variation is important, that's why I list so many foods that give you energy. Then you can choose something different each day.
9. Brown rice
Brown rice is a good source of fibre, but it is also high in manganese, which gives you energy throughout the day. White rice contains no nutrients due to the refining process, unlike brown rice.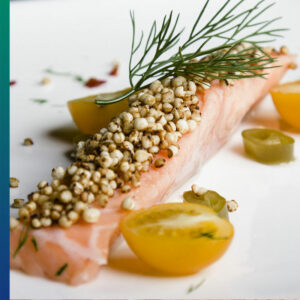 10. Quinoa
Like brown rice, quinoa contains a lot of manganese, providing longer-lasting energy. Quinoa is said to be a super grain. It has more fibres than other grains and a lot of micronutrients like iron and vitamin B2.
11. Coffee
The caffeine in coffee helps you to stay focused and gives you an instant boost of energy. So much so, that if you drink it too much and too late in the day, it will keep you from sleeping.
12. Green tea
Most green tea enthusiasts drink it because of the high amount of antioxidants in it. Antioxidants are healthy for the ageing body, and for the brain as well. Usually, green tea has less caffeine than coffee, but it can still keep you awake if your sleep is not too well.
13. Mate
In South America mate is a traditional tea, which they drink a lot. Like green tea and coffee, it contains caffeine, giving you energy.
14. Almonds
All nuts have great health benefits. I wrote extensively about them in this article. Almonds are consumed best with the brown shell and are delicious at the end of the day.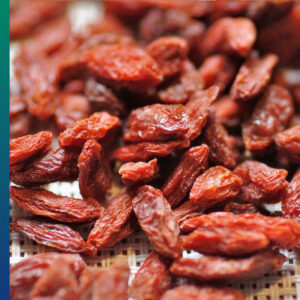 15. Goji berries
At times food drops out of sight and then – all of a sudden it seems – are back in everyone's attention. I had never heard of goji berries, quinoa, or chia seed a couple of years ago and now I eat them regularly. Goji berries are considered one of the superfoods. 
Related: Is it OK to Eat Goji Berries Every Day? (Are they Really Healthy?)
16. Chia seed
The main reason for me to eat chia seeds is the amount of omega-3 they contain. When your cholesterol levels should be watched, like mine, omega-3 is healthy because of the fatty acids it has.
17. Pumpkin seeds
Pumpkin seeds are a great source of magnesium, iron, and vitamin B. You can roast them as well, just make sure you don't heat them up too much and too long, to prevent the loss of the nutrients.
Related: Best Seeds to Eat for your Daily Dose of Healthy Supplements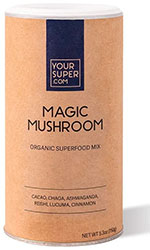 18. Fatty fish
Salmon, Sardines, and Mackerel are huge sources of Omega-3 like chia seeds. And unlike meat, they don't cost you energy to digest but provide you with it.
19. Dark chocolate
Don't you love chocolate? I know I do. Just make sure you buy pure chocolate, without added sugar. I love the chocolate mix of Your Super, one of my favorite brands.  
20. Avocado
Like a lot of other foods listed here, avocado is a superfood. We are lucky over here in Spain that there is even a choice in several organically grown kinds of avocado.
21. Water
How can water give you energy when there are so few nutrients or calories in it? Water is essential to stay hydrated. When we don't drink enough water our bodies are drained of energy.
Oops, my bad, I left some out
I have left out some foods that give you more energy, but are in my eyes bad for the environment or have some health hazards for either me or my husband. 
Such as soybeans. The deforestation of the Amazon is partly the result of soybean cultivation. And soy puts a film on the inside of your intestines that prevents the intake of nutrients.
Other beans are a source of energy, but as they are also purine-rich, my husband doesn't eat them to prevent gout attacks. And I have left out yoghurt. We don't eat dairy.
Making this list a little biased. 🙂 But now you know!
What food gives you a lot of energy? Tell us in the comment box.