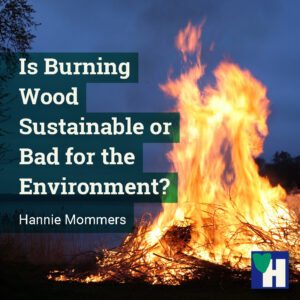 From a young age, I have hated fireplaces and open fires. Probably because my bronchitis often made it difficult to breathe freely and because I didn't like the smell.
Until I was 15, my parents had a coal stove. It partly had the same disadvantage as a fireplace: if you stand in front of it your face burns and at the back, your tushy freezes off. I thought the central heating that we had, later on, was a lot more pleasant.
For many, a fireplace represents coziness. But is burning wood sustainable or bad for the environment? And if it's the latter, are there sustainable alternatives?