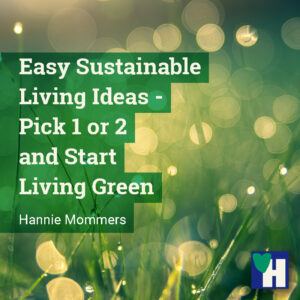 In How do we Personally Try to have a Sustainable Lifestyle? I listed the 45 sustainable living ideas we practice at the moment. Some still take effort, the rest we have been doing for so long it has become second nature.
Here I am listing other ideas to go even more green. In reality, this article is mainly written for ourselves as a reminder and inspiration – sorry reader – although I do hope I am able to inspire you as well. 🙂
Apart from the ideas I have myself, I have browsed the internet and listened to the tips friends gave. A great source was this article: 100+ Simple Tips To Live A More Sustainable Lifestyle.