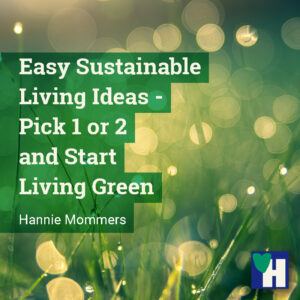 In How do we Personally Try to have a Sustainable Lifestyle? I listed the 45 sustainable living ideas we practice at the moment. Some still take effort, the rest we have been doing for so long it has become second nature.
Here I am listing other ideas to go even more green. In reality, this article is mainly written for ourselves as a reminder and inspiration – sorry reader – although I do hope I am able to inspire you as well. 🙂
Apart from the ideas I have myself, I have browsed the internet and listened to the tips friends gave. A great source was this article: 100+ Simple Tips To Live A More Sustainable Lifestyle.
Please, no going back to the old normal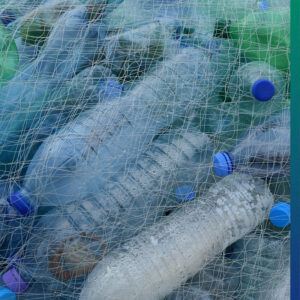 After a year of pandemic, everybody is yearning for the virus to be gone, we included. We would love to see our grandchildren again in real life. They don't have a lot of patience for Skype, I can understand that.
Our son took the lockdown as an opportunity to reduce their use of plastics. Great, isn't it? They set a yearly goal to reduce it by 70%, meaning they would work toward having only 1 bag of plastic waste a week, instead of 7 (which isn't 70% of course, it's more but I didn't tell him. Naughty me, haha!).
Within a month they reached their goal! Once someone is determined, it can go quickly. The biggest gain was not buying 1,5-liter bottles of water anymore. They have a Brita-filter now as we do.
I so much wish more people would take the opportunity to make some changes in their (sustainable or not so sustainable) life. No going back to the old normal, but creating a new normal with more emphasis on the personal immune system and taking good care of the earth.
Refuse – Reduce – Reuse – Recycle – Rot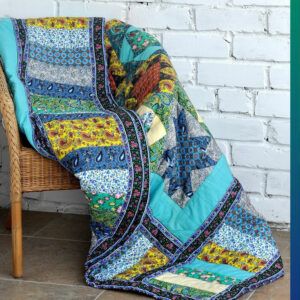 The motto of the Zero Waste Movement is using the 5 R's of Bea Johnson: Refuse, Reduce, Reuse, Recycle, Rot. Some make it even 7, adding Rethink and Repurpose. The idea is clear, I presume.
Refuse what you don't need or what will become waste. For me, it's easier to refuse plastic bags or other single-use plastic than a gift at the counter when the shop is pleased with you for being a good client.
Reduce your belongings. We all have too much stuff. Some things have been gathering dust and doing nothing in the garage or attic for ages. It's better to give them away to a second-hand or charity store.
Reuse unnecessary goods. For instance, use the glass jars, which contained conservated vegetables, to preserve nuts and seeds.
Recycle. The best way to recycle is to avoid it, but if you do have plastic, paper, or glass bottles, bring them to the recycle station.
Rot or compost the organic waste.
Related: How to Start Organic Composting at Home Immediately
Shopping ecologically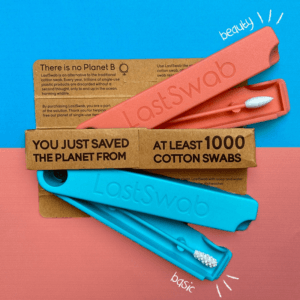 Prefer the stairs over the elevator (I completely forgot about this, we do this for as long as I can remember so it should have been in the other article);
Don't park the car right in front of the shop. Apart from doing the exercise of walking, you'll probably have more space and can put the groceries in the car without bothering anyone;
Have a carpool with the neighbors;
Support cooperative farming, be a member;
Ask for digital invoices and receipts;
Choose ecologically minded shops, not just for the groceries;
If there is no choice but to buy something in plastic, choose the largest package.
Responsible water consumption
Reduce the use of hot water;
Strange as it may seem, a dishwasher is more sustainable than hand washing, provided it has an A+++ label;
Close the tap while you brush your teeth.
Taking care of the soil
Don't use poison in the garden, instead consider company planting or natural 'pesticides', such as garlic, soap, and lime;
Choose organic fertilizers;
If you have to use poison for an insect plague, choose an ecological kind;
Use old newspapers or toilet paper for the poo of pets instead of plastic bags.
Related: Organic Companion Planting for a Healthy Kitchen Garden
Work and hobbies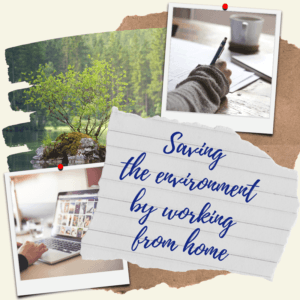 You might not think about email as waste, but given the amount of storage that is needed for all our bits and bytes, it is a good idea to install a spam filter and an automatic program for emptying the spam bin quickly;
Ecosia is a sustainable search engine. The company donates 80% of its profits to the protection of the rainforest;
Write with a fountain pen instead of a ballpoint pen;
Use email for invitations. Canva is a great platform to make them;
Reuse paper wrappings and gift paper;
Design cards from reused material;
Make presents by hand. For example jewelry, small booklets with recipes or painted rocks;
Write your notes on the computer or mobile;
Turn off the computer instead of leaving it on standby;
Make your own clothes by sewing, knitting, or crocheting;
Repair your clothes. For instance by patchwork;
Combine bits of damaged clothes into a new piece;
Spend time outside as much as possible;
Borrow books from the library.
Related: What is Canva used for and 5 more Important Questions
In the house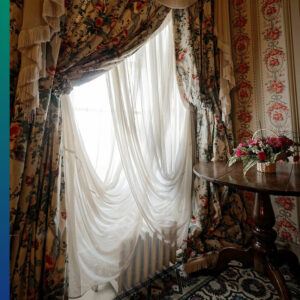 A No-Junk-Mail sign on the mailbox to avoid paper waste;
Don't keep your non-spam email too long either;
Use LED lamps;
A lamp with a lower Wattage is better than a dimmer. A dimmer does save some electricity, but not as much as you would expect;
Use rechargeable batteries;
Open curtains and shutters during the day to enjoy daylight as long as possible;
Close them at night to keep the warmth inside;
Use a thermostat;
Double your layers of clothing when you are cold;
Do not put appliances on standby, but switch them off completely;
Buy energy-efficient appliances with label A+++;
Limit the amount of water used to flush the toilet;
Do not flush every time after urination, in order to save water;
Have a water-saving button on the reservoir;
Use greywater for flushing;
Consider a composting toilet;
Make your own cleaning products. You can go a long way with apple cider vinegar and baking soda;
Isolate the house.
Food
Make a sauce from overripe fruit and freeze it in an ice cube tray;
Consider home canning;
Join a community garden or a harvest yourself initiative;
Refuse disposable plates and cutlery.
Personal care of the body
Shower instead of taking a bath;
Shower every other day;
Time your showers in order to limit them;
Put the temperature a couple of degrees lower or shower cold;
Have a bucket or watering can next to the shower to collect the water while it's heating;
Take any excess medications to the pharmacy;
Buy secondhand clothes;
Let quality be more important than quantity;
Reuse old or torn clothes as cleaning wipes;
Make your own cosmetics from herbs and essential oils;
Use coconut oil as skincare;
Use a binder clip to get the last bit out of a tube;
Make your own toothpaste and soap;
Use a shampoo bar instead of a plastic bottle;
Make-up-free is beautiful.
Related:
Sustainable living ideas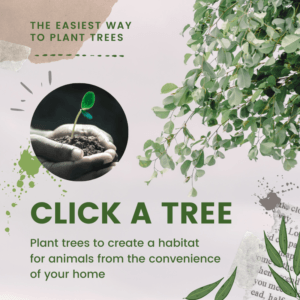 This list is not complete. For example, I have written nothing about baby or children's stuff. The reason being of course, that I wrote this list for myself and have less inspiration for areas I don't experience myself at the moment.
Still, if you have any additional tips in whatever area, let us know in the comment box below. As one of our readers said: Let's make the world greener.
Some of the links are affiliate links. As an affiliate associate, we earn a commission when you purchase any of the products offered through the shared links at no extra cost for you. This helps us maintain this website.