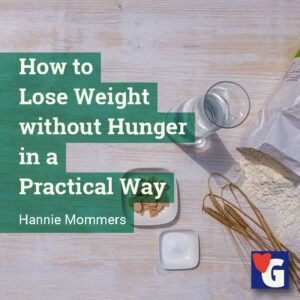 The problem with many diets is the feeling of hunger. This gives you the idea that you are punishing yourself and you run the risk of snacking in between. Comfort food.
If you want to lose weight, it is important to find a solution that is permanent. So how to lose weight without hunger is an important part of that solution.
Losing weight doesn't necessarily have to be about eating. There are other ways too, such as exercising or simply walking every day.
Yet, this article is about eating. And more specifically about either not eating (fasting) or eating in a special way (detoxing).
Related: Walking for Health Benefits that will Reward You Immediately
Some of the links are affiliate links. As an affiliate associate, we earn a commission when you purchase any of the products offered through the shared links at no extra cost for you. This helps us maintain this website.
Set a goal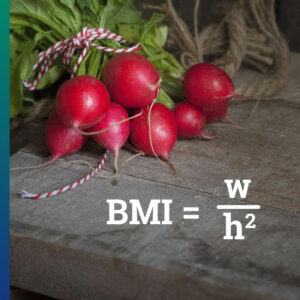 Deciding that you want to lose weight without setting a goal has a pretty high chance of failure. In addition, it is therefore difficult to decide when you have lost enough weight.
First of all, you determine how many kilos you want to lose. A doctor or dietitian may have told you how many pounds you should lose. If not, you can determine it on the basis of your BMI, the Body Mass Index.
A healthy BMI has a value between 20 and 25. Although that is an average. It also depends on your gender, build, and occupation.
Calculation of BMI
The formula: weight in kilos divided by height in meters squared.
As an example: my own BMI is 21,97. I weigh 65kg divided by (1,72m x 1,72m). When I started losing weight I weighed 88kg and my BMI was 29,75. (Almost obese! Higher than 30 is called obese.)
Based on the desired BMI number, the formula is the other way around: weight is BMI times height2. If you want a BMI of 25 with my height, your weight should be 74kg.
Make a plan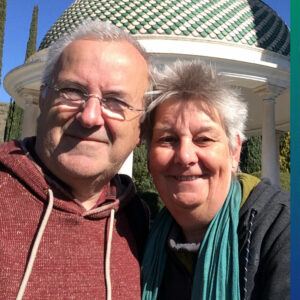 Once you have determined how many pounds you want to lose, you need to decide how you want to do it.
In my view, a combination of losing weight, exercising, and working on your mindset is best. And although there are all kinds of crash diets that promise you quick results, it is healthier not to lose weight too quickly.
Your body must be able to adapt to the new situation. It took Tom and me 2 years to lose nearly 25kg each. That meant 1 kilo per month.
Very easy going. As a result, now – a few years later – we are still more or less at that weight.
Call it a change of lifestyle instead of a diet
Diet is often something temporary with the risk of the yo-yo effect. As soon as you stop that diet, your weight will increase again.
That's why we called our weight-loss plan at the time a lifestyle change and certainly not a diet. We intended to maintain that lifestyle for the rest of our lives.
Usually, we keep up with that promise. Especially because we allow ourselves one cheat day per week.
Related: What Certainly Not to Do when You Want to Lose Weight
Detox or fasting?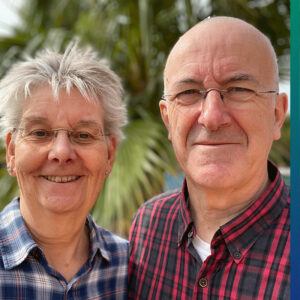 Little changed during the first lockdown. I had found a way to work on my fitness. We didn't need comfort food or comfort drinks.
That was different with the 2nd and 3rd lockdown. Then I had a cheat day more often. And I even drank white wine a few times, which I don't normally. So I ended up weighing 67kg.
I wanted to lose a few pounds by either fasting or doing a detox cure. And since I am already an intermittent faster, I did a detox.
Advantages of fasting
Fasting is the complete or partial abstinence from eating or drinking or from certain foods for a period of time. According to Healthline, these are science-backed benefits of fasting:
Promotes blood sugar control by reducing insulin resistance;
Promotes better health by fighting inflammation;
May enhance heart health by improving blood pressure, triglycerides, and cholesterol levels;
May boost brain function and prevent neurodegenerative disorders;
Supports weight loss by limiting calorie intake and boosting metabolism;
Increases growth hormone secretion, which is vital for growth, metabolism, weight loss, and muscle strength;
Could delay aging and extend longevity;
May aid in cancer prevention and increase the effectiveness of chemotherapy.
Disadvantages of fasting
Risk of dehydration;
Might cause headaches;
Muscle loss;
Weight loss might be temporary, as soon as you start eating again you'll gain weight;
Can cause heartburn, because of the reduction of stomach acid.
Not eating at all doesn't seem like something you should do without a doctor's consultation anyway.
Advantages of detoxing
Detoxification is the internal cleaning of the body of waste products or toxins.
Improves immune system;
Increases energy and sense of vitality;
Improves kidney and liver function;
Revitalizes mind and soul;
Jump-starts weight-loss program or new diet;
Eliminates bad eating habits.
Disadvantages of detoxing
Low in calories, which will leave you with little energy to exercise and may disrupt your metabolic rate and blood glucose levels;
May experience gastrointestinal distress and frequent bowel movements;
Weight loss might be temporary, as soon as you start eating normally you'll gain weight;
It's not a proven method to get rid of all toxins;
Low in protein.
My experiences over the years
I was raised a Catholic. In my youth, we had to fast between Carnival and Easter. For us kids, that meant no more than not eating sweets. We had to put everything we got from the grandmothers or in shops in a tin box. So that we could get ourselves very nauseous after Easter by eating everything as quickly as possible. 🙂
In my 30s I did a juice cure with a friend. First, we ate less and less solid food for a week, then only fruit juices for a week, and in the 3rd week gradually started eating again.
Another decade later I did a colon detox. I found that really tough and not such a clean business with those enemas. Yikes.
Headaches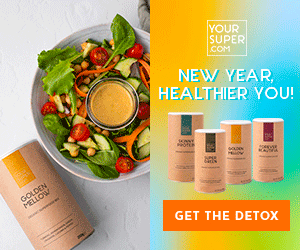 A couple of years ago I wanted to spend a whole month without sugar. That's when I discovered that even in prepared turkey slices sugar was added. As well as in a lot of other food. Amazing! In the first week, my head was almost bursting. But after that, I felt great. Nowadays we hardly eat sugary stuff.
Last month I did Your Super's Detox, a 5-day cure. I expected it to be a piece of cake because I don't eat lots of the forbidden food anyway. Maybe it was the coffee I missed dearly, I don't know. But again I had a severe headache during these days.
Most of the disadvantages mentioned above are not present in this cure. Even though it's completely plant-based there is a balance between protein, carbs, and nutrients. But as my headache proved, some side effects may occur. Mentioned are headaches, bad moods, getting a cold, tiredness, or skin pimples.
Related: Nutritional Guidelines with a Sustainable Focus
How to lose weight without hunger
Because of Your Super's Detox, I lost 1 kilo in that week. Apart from the headaches, which are a common short-term result of detoxing, I liked this last cure I did. Not once was I hungry. The food was delicious. Breakfast and 'dinner' were smoothies and lunch was always a salad.
It's obvious why I lost just 1 kilo. I wasn't that heavy to begin with. People in the Facebook support group mention a much bigger loss of weight. As explained above I am not in favor of rapid weight loss. But it can be a nice start to a lifestyle change.
Did you ever try to lose weight? Tell us in the comment box below.