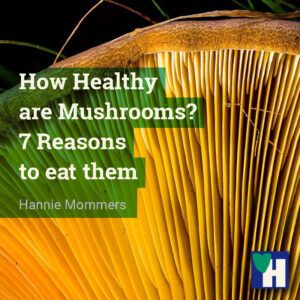 If there is one thing I miss about the Netherlands in autumn, it is the sight of the many mushrooms during our forest walks. Over here in the south of Spain it is so dry, that seeing mushrooms is pretty rare.
We never picked them, by the way. We have heard too many stories of people who got sick from mushrooms, so we would rather not take any risks. So how healthy are mushrooms, if you obviously have to be that careful?
Well, don't worry. If you buy mushrooms in the store or if you pick them under the guidance of a renowned forager, there are a lot of health benefits to gain. If you have a guide, you'll also make sure you are allowed to pick mushrooms in that area. In some countries, like the Netherlands, it's forbidden by law to pick mushrooms in some places!