How to increase longevity sustainably? It is now the fall of 2021 and the worst physical effects of the pandemic are hopefully over.
A few months ago, many young people were found to have mental problems. Gradually it becomes clear that not only the young have suffered spiritually.
It's a pity that the world is currently mostly ruled by fear. If there is one aspect that is great for your health and healthy longevity, it is to be fearless and happy.
Some of the links are affiliate links. As an affiliate associate, we earn a commission when you purchase any of the products offered through the shared links at no extra cost for you. This helps us maintain this website.
How to increase longevity sustainably?
In addition to the usual aspects, such as exercise, healthy eating, and a safe environment, it is important to work on your happiness. Happy people live longer.
The usual, useful tips to live longer
If you browse the internet in search of tips to live longer in a healthy way, these are recurrent tips:
Physical activity on a regular basis;
Eat healthily;
Reduce stress;
Socialize, nurture close relationships like family and friends;
Moderate the alcohol;
Quit smoking;
Related: Lifespan and Nutrition, an often Neglected Partnership
Less mentioned, yet also important:
Laugh a lot;
Restrict calorie intake;
Have a plant-rich diet;
Make sure you are happy.
What is not emphasized enough, is that happy people generally have better health and live longer.
Related: How to Lose Weight without Hunger in a Practical Way
Can we choose to be happy?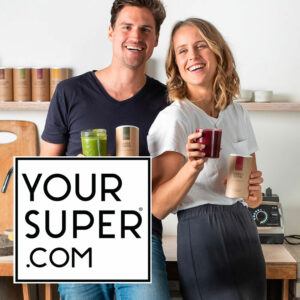 A quote that has been my guideline for the past few years is "Choose to be happy".
Obviously, life is not completely makeable, we can simply have tough luck. While humanity has had a hand in a virus that is causing a pandemic, it is now happening to us and as individuals, we can't solve the problem.
Yet I know from experience that choosing to be happy really is a possibility. It's part of life to encounter hardship. The big question is: how do you react to hardship in moments of need. 
Will you sit in a corner and feel sorry for yourself?    
Do you ignore that something is the matter? 
Or will you grab yourself by the shoulders and shake yourself up?
How to increase longevity?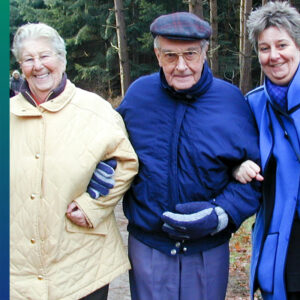 I was a caregiver of my parents for 2 decades. While being an entrepreneur, and aging myself, this took a toll on me. At times, I was so tired I couldn't imagine feeling joyful and happy anymore. To the point of only wanting to sit in a corner and cry.
Yet I chose to shake myself up. It wasn't easy, I must admit. The main obstacles were internal. This little voice in my head said: "You can't do it", "You're too old" or "You're a woman".
Those were excuses, although I didn't recognize them as such. I thought it was the plain truth and nothing was to be done about it. Shaking myself up was not only my own doing. I had great help from friends, making me realize once more we need a social network to support us.
Related: ​Why is Contribution and Reciprocity in Society Important and Sustainable?
Aging is fine, but only healthily
Caring for my parents also made me aware that health is a huge perk. I want to grow old (my goal is 110 years), but only if I can achieve that in good health. To increase longevity without that prospect sounds less appealing, don't you think?
Choose to be happy
Several of the conditions for our happiness influence the conditions for healthy longevity. It's a two-way street. Because several of the conditions for longevity as described above also serve our happiness. 
Happiness is an important ingredient in a healthy life. Many studies indicate that happiness plays a major role in our health, whether it's living a healthy lifestyle or reducing the amount of chronic pain – happiness is the solution to many health woes.
Encourages healthy living
According to studies, happier people are almost twice as likely to eat more fresh vegetables than people who state that they are not happy. Eating more fresh produce will automatically improve our health compared to eating a diet high in processed foods.
If you have read more articles on this website, you know that Tom and I are huge advocates for organic produce. The number of pesticides and herbicides in agriculture certainly don't add to healthy longevity.
Provides energy
When we tend to eat better, we end up with more energy. It's hard to imagine but being negative or sad can literally drain the energy out of our body while being happy can give us more energy.
We can also increase our energy by eating certain foods. Sometimes we have a lack of a specific nutrient which drains our energy as well.
Related: The 6 Essential Nutrients to Have a Balanced Diet
Boosts immune system
Eating better, moving more, and feeling happy will also increase your ability to fight off illness and disease because it improves your immunity. A study showed that people who report happiness tend to fight off illness faster than people who report sadness. Negative feelings literally gave people the cold virus where happy people were three times less likely to get it.
To my ongoing amazement governments still concentrate only on vaccines and medication instead of inspiring people to live a healthy lifestyle. Health from within is so much more sustainable than health from the outside.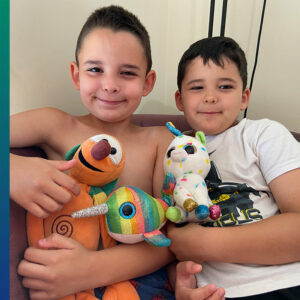 Lessens stress
If you're happy, you'll have less to keep you up at night, less to worry about, and therefore you'll end up with less stress and sleep better. However, it even goes beyond that because happy people tend to report less stress even when they are facing stressful experiences. Due to the strength that happiness gives you, you'll be more resilient to stress.
Protects cardiovascular health
Because you're eating better and moving more due to your happiness, you are also protecting your cardiovascular health. You're less likely to suffer a heart attack, stroke, or other issues related to heart health and the cardiovascular system.
Diminishes pain
People who have chronic pain have a right to be mad about it or feel sad about it. However, the fact is people who report being happy tend to deal with their chronic pain (and other illnesses) better than those who were not happy to start with.
When you are happy, you're more likely to eat right, drink enough water, and move. It's mostly because you have more energy to do active things. If you are having difficulty maintaining your happiness, learn how easy it is to change your mindset. Happiness has nothing to do with your circumstances but everything to do with how you choose to respond to them.
Happiness increases longevity
Because you're eating right, exercising more, and you're feeling great about life, you will likely live longer. According to one long-term study that tracked the lives of 32,000 people to find out who lived longer, the people who report happiness, or the people who report being less happy. It's not surprising that happy people tend to live 14 percent longer.
Moreover, it is much nicer to feel good and be content than to complain all day, blaming others and feeling miserable. So the quality of life improves as well when you are happy.
How to choose to be happy?
Choose the people you surround yourself with carefully. It sounds calculating when you let go of friends who are no longer beneficial, but when you are happy, you have a greater impact on the world as a whole;
Choose to be the best version of yourself. Compare what you did today with yesterday's actions, not with those of somebody else;
Be positive and optimistic;
Focus on what you have, not on what you don't have. Be grateful for even the smallest thing;
Choose to be honest and authentic;
Laugh a lot. You don't have to burst out laughing out loud all the time, it can also be as simple as smiling at people you encounter on the street;
At times it is good to let go.  
It's marvelous to know what the benefits are of being happy. It all depends on the effort you take. How is that for you, are you generally a happy person? Tell us in the comment box below.