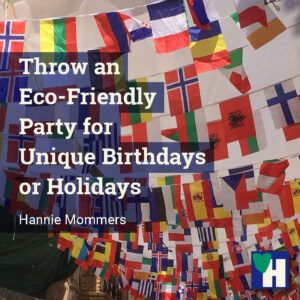 Whether it's a birthday party, one of the holidays like Christmas or Eastern, or just a party because we feel like it. Food, family, friends, and fun – it doesn't get much better than that, does it?
Well, actually it can get better than that. We can have that same food, family, friends, and fun while also having a positive, or at least a neutral, effect on the environment. It's so easy to forget all about our intentions if it gets too busy with preparations for a large group.
Yet, it certainly is possible to be sustainable and conscious, even when you are preparing for a large number of people. Here are tips to throw an eco-friendly party.
Some of the links are affiliate links. As an affiliate associate, we earn a commission when you purchase any of the products offered through the shared links at no extra cost for you. This helps us maintain this website.
9 Tips to throw an eco-friendly party
Use e-invitations
Avoid paper waste and send out electronic invitations instead. There are lots of websites that offer templates where you only have to fill in the details. Or make your own designs in Canva. Just make sure to use the BCC field if you send them via your own email program. That way you avoid spam and you keep your guest list secret if you want to.
Buy organic and whole foods
With 'whole foods' I mean that you buy foods that aren't already prepared and sitting in a box or package at the store. This is a sustainable way to celebrate because you're not throwing away (often plastic) packaging.
Moreover, processed foods are less healthy for you. They contribute to emissions and take a lot of energy to make. If you buy organic food then you also contribute to biodiversity because you make sure that no pesticides and herbicides were used to grow your food. 
By buying locally grown food you also contribute to your local economy. The food didn't travel thousands of miles, using natural resources, to finally land on your table.
Related: Healthy Lifestyle: What are the Lifetime Benefits of Organic Food
Consider buying free-range, organic poultry or meat
Thanksgiving in the US or Canada is just not Thanksgiving without a turkey for many families. Christmas in Europe is often the time to go expensive on the meat choices.
If a turkey is on your menu, then consider buying a free-range, organic turkey. These healthy birds are better for the environment because raising them doesn't put harmful pesticides into the environment. And they don't contain any added hormones or other items which can be bad for the environment and your health.
Vegan is delicious as well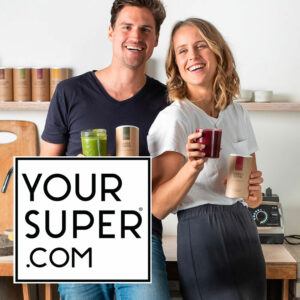 I am not 100% vegan, nor am I 100% vegetarian, but I am certainly not a carnivore. You should eat what your body best reacts to. Yet, it is good to take into account that meat production is a huge cause of hunger in the world. And non-ecological meat is highly unhealthy and polluting.
Try vegan at times. For some reason, lots of people have the impression that vegan stands for boring and not tasty, but that is far from the truth. And if your guests belong to that group, surprise them with delicious vegan appetizers or snacks.
Related: Review of Your Super – Superfood in a Cardboard Can?
Don't overdo the food
There are usually lots of leftovers at parties. Think ahead and don't prepare everything at once. If you do have lots of leftovers, offer them to the party-goers to take home.
Back in the Netherlands, I organized exhibitions in our house with groups of artists. After closing time, we celebrated with a meal for the participants. Tom usually prepared containers with separate ingredients for a salad. That way everyone could choose what they liked and leave out what they didn't like. And afterward, the containers were closed and kept in the refrigerator for a few more days.
Make the birthday cake yourself
Homemade birthday cakes are a lovely treat. They don't have to be eccentric. Often kids and grownups appreciate the effort of a homemade birthday cake even more than the fanciest store-bought cake. It means that someone took the time out and the effort to bake something especially for them. 
It also means that you can skip the extra trip to pick up the cake or don't have to worry about getting it home in one piece!
Use your own dishes and utensils
For a party with a large group of people, it's tempting to serve from single-use paper or disposable dishware. Most party dishes are made from paper, cardboard, aluminum, or plastic. Afterward, all this material lands straight into the garbage. It's better to use your own dishes and cutlery. Ask the guests to help clean and wash up.
It can be a big part of feeling connected when everybody is involved in either the preparations, the serving, and the cleaning afterward. I always feel more at home at a party where not only the host or hostess is running around and doing everything.
Decorate naturally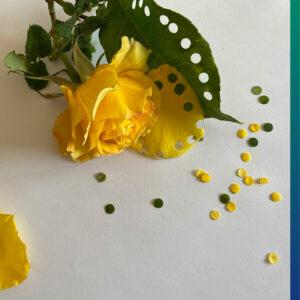 Decorations don't have to be fancy and glittering. You can make pretty flag bunting from fabric scraps. Personally, I think wrapping paper is beautiful to look at and since we have been in lockdown regularly and had to order online, I was able to keep various pieces.
Let the kids paint rocks in bright colors. Our grandsons love to paint when they are here, so we can make stock in advance.
Autumn is a beautiful season and nature provides some amazing decorations. Colored leaves, dried flowers, pine cones, and the curls of vines make wonderful holiday decorations. Skip the paper and plastic ones and enjoy what nature provides.
Spring and summer offer a choice of flowers. I can recommend looking at weeds. Often underrated, but the leaves and flowers dry easily and have their own charm. Typha latifolia, known as common cattail, looks marvelous on a buffet table.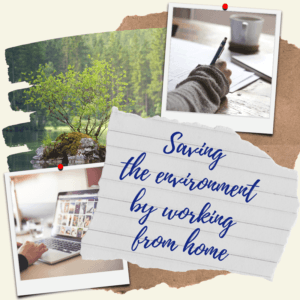 Stay within 100 miles from home
Many families travel great distances to be with family for the holiday festivities. However, that mass travel is harmful to the environment, contributing to global emissions. If you stay closer to home you're saving on fossil resources. 
When everyone is living far apart, it might be nice to create a new tradition and meet up together with friends nearby. Or volunteer to help others on those special days.
Another solution is to go by public transport. That is not available for everyone of course. In some areas, there are no trains and hardly any buses available. In that case, you could drive to the nearest city and take a train or bus from there.
Reducing your ecological footprint is fun
Being eco-conscious on festive holidays and parties is as easy as following the basic principle of reduce, reuse and recycle. Stay close to home, take advantage of your local resources and shop for whole, organic, and locally grown foods.
Throw an eco-friendly party and have fun. 🙂
Happy Celebrating!
Do you have more eco-friendly tips for us? Tell us in the comment box below.