Eating a rainbow of food is healthy. To always eat the same food is not good. Every day, we try to balance the composition of the colors of what we eat.
This may sound a little bit strange, but we do this because different fruits and vegetables have different qualities. Mixing the colors helps you to optimize the balance of all the different nutrients, vitamins, and minerals you need.
Each nutrient in fruits and vegetables has its significant impact on our health. This is even more significant when we encounter minor health problems. Get as much color variety in your diet as you can. Eating a rainbow of food will do a lot of good.
Some of the links are affiliate links. As an affiliate associate, we earn a commission when you purchase any of the products offered through the shared links at no extra cost for you. This helps us maintain this website.
Fruits and vegetables of all colors
The colors of the fruits and vegetables we eat offer a small clue to the nutrients, vitamins, and minerals we need. During the past months, we have posted six articles explaining the different advantages of specific colored fruits and vegetables.
In this article, we summarize the results. One by one we introduce the most significant qualities of the different colored fruits and vegetables. The links to the separate articles are down below.
This is important because there you will find lots of excellent recipes and cooking tips that illustrate how we practice what we preach: Eating a rainbow of food will do a lot of good.
Orange food
To eat with appetite is as important as eating the right amount of nutrients, vitamins, and minerals. Orange food strengthens, calms, and promotes our appetite. Orange food also strengthens our eyes.
And it protects our skin against air pollution and the dangerous ultraviolet rays of the sun. Pumpkins and carrots are examples of healthy and tasty orange food. The benefits of pumpkins as a tasty and healthy food are numerous:
Pumpkins make us feel fit, as well from the 'meat' of the pumpkin as from its seeds;
The potassium in pumpkins lowers our blood pressure and ensures a good recovery after a workout;
They are perfect for weight control because pumpkins contain lots of fibers and are short on calories;
Pumpkins make your skin supple and healthy;
They also reinforce our immune system and eyesight;
As a superfood, pumpkins are considered a mood booster.
Red food
The most obvious health benefits of red food result from antioxidants. Especially when we get older it's important to look carefully at what we eat. We emphasize variety. The health benefits of antioxidants also get extra attention.
Antioxidants are a complex physical compound. They control the free radicals that can damage our cells. In their turn, free radicals are important for all kinds of chemical processes that keep the body going.
Our health is in good condition when antioxidants and free radicals are in balance. Although food is an important source of antioxidants, too many antioxidants can have a reverse effect when we age.
Famous red fruits are the – always very tasty – strawberries. We grow them in our garden for 8 months of the year. Delicious.
Yellow food
Yellow food has two big benefits: it's a mood booster and it's very beneficial to your skin. Like its color, it's sunny, glowing, and radiant. Yellow fruits and vegetables contain phytochemicals, antioxidants, vitamins, and minerals that can combat severe illnesses and heart issues.
One of the phytochemicals in yellow fruits and vegetables is called bioflavonoid. This is sometimes referred to as Vitamin P. This element is especially helpful for the skin to replenish itself.
Mango and pineapple are fine and very tasty examples of yellow fruits. And corn and yellow bell pepper are examples of yellow vegetables.
White food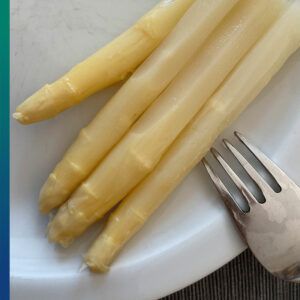 A high intake of white food may reduce the risk of a stroke by 55%. In a healthy and nutritious diet, white fleshy fruits and vegetables are common.
Apples and bananas are very popular white fruits. Cauliflower and asparagus are well-known white vegetables.
Examples of nutrients in white fruits and vegetables are beta-glucans in cereals, catechin (EGCG) in peaches and vinegar, thiamine, magnesium, potassium and phosphorus in flax, sunflower, sesame and pumpkin seeds, and lignans.
Dietitians claim that these nutrients boost immune activity, activate 'natural killers' B and T cells (important in the prevention of cancers), reduce the risk of colon, breast, and prostate cancers, and reduce the risk of hormone-related cancers through balancing hormone levels.
Green food
Do you remember Popeye the Sailorman? I always thought the comic movies featuring Popeye were a trick from grown-ups to get children to eat more vegetables. As a kid, I never thought that there was actually truth to the benefits of spinach.
Broccoli has somewhat taken over the role of spinach. Many children dislike broccoli as much as we disliked spinach. Fortunately, for most of them, it's only a phase in life.
Green food has a lot of chlorophyll, which is beneficial for the plant itself. Chlorophyll is vital for photosynthesis, which allows plants to absorb energy from the sunlight and thus produce nutrients.
For us, chlorophyll is wondrous as well. Chlorophyll is rich in magnesium. Magnesium is essential to all cells of the human body. Moreover, 300 of our enzymes require magnesium ions to function. Enzymes are the biological catalysts that accelerate more than 5,000 essential chemical reactions in our bodies.
The health benefits of green fruits and vegetables:
Improves blood circulation and purifies your blood – which makes it great in fighting acne;
Strengthens the immune system;
Is good for the intestinal flora – it lessens bad breath;
Gives a lot of energy;
Works preventive against cancer;
Dissolves mucus, particularly in the lungs;
Makes you clear-headed and works well against depression;
Improves the functioning of the liver, gallbladder, and kidneys;
Is low in calories – helps to lose weight.
Blue and purple food
Blueberries, blackberries, blackcurrants, red grapes, and plums are stuffed with natural blue-purple pigments, known as anthocyanins. Foods with a high anthocyanin content are assumed to promote heart health and reduce our risk of overweight, type 2 diabetes, certain cancers, and other diseases.
Purple fruits should be as ripe and dark as possible for a maximum amount and effect of the anthocyanins. Research shows that anthocyanins have a positive effect on weight management by increasing metabolism and regulating blood sugar levels. Anthocyanins are also suspected of having a beneficial effect on our brain and memory.
Dark fruits and vegetables are also rich in vitamin K. Which is good for your bone structure. Scientists say a lack of vitamin K may contribute to osteoporosis, a condition in which your bones become weak and fragile.
Blueberries are said to benefit our brain immensely, making me include them in my breakfast almost every day now. And elderberries strengthen your immune system thus helping you defend yourself against a cold and flu. It helps people to recover faster from these diseases.
Eating a rainbow of food
Our rainbow of food also includes a large variety of nuts (including chestnuts and coconuts), figs and dates, seeds, herbs, and mushrooms.
Related: How Healthy are Mushrooms? 7 Reasons to eat them.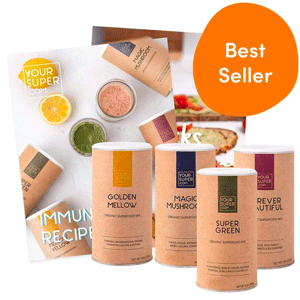 Herbs do not only spice our foods, they are also good in teas (mint tea is one of my favorites). Moreover, many herbs have medicinal qualities. In modern medicine, around a quarter of the drugs prescribed are derived from medicinal herbs.
The majority of human calories come from edible seeds. Of course, cereals are best known as a nutrient. Seeds of pumpkins and sunflowers are also very popular. Lightly roasted sesame seeds are very tasty.
A nut is also a seed, in fact, it's a fruit composed of a hard shell with a seed inside. Like almonds or chestnuts. Their shell is hard and the fruits inside are soft and edible. In dates, it's the other way around. The seeds are hard and the shell is soft and edible.
Related: Best Seeds to Eat for your Daily Dose of Healthy Supplements
Health benefits of food
Scientists do not always agree on the effects of food on our health. There are probably as many specialists that argue cranberry juice helps with bladder problems as others who say it doesn't.
It's the task of scientists to cast doubts on the truth, any truth. That's what makes their job so important and interesting. This is why the methods they use make us a big advocate of testing food ourselves. Moreover, there is no 'one size fits all' approach. It's very important we listen to our bodies.
Let's not forget, eating a rainbow of food will do a lot of good.

Enjoy your meal and stay healthy!
Do you have a favorite recipe you want to share? Put it in the comment box below.