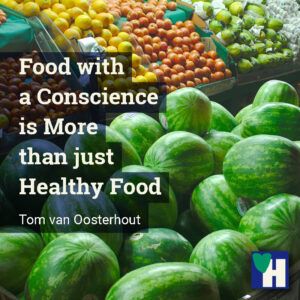 Food with a conscience is something most of us want more and more. We visit the supermarket and try to think beyond what we want on our plate. Yes, we want healthy food, but we also want to know where the food comes from.
However, the more we have to buy, the more difficult it is to keep track of our good conscience. And if both parents have a busy and demanding job, there is little time and energy left to be mindful of what we buy and eat.
That's why I've made up some rules of thumb for 'food with a conscience'.