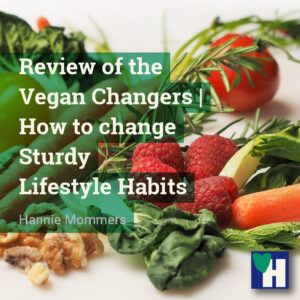 In The Essential Nutrients to have a Balanced Diet I was talking about diets and lifestyles. Through the years my husband Tom and I have developed our own lifestyle, based on our preferences, experiences and (of lately) ailments.
We have to study and know a certain diet or lifestyle before we can decide if we will fully embrace it or take elements out of it. And most of the time we decide the latter. I am so happy that Tom and I both love to try new things and experiment. 
This article is a review of the Vegan Changers, go vegan challenge. If you have decided it is time to change your lifestyle habits, you need to know what you can expect from this program. Will it benefit you? Does the program give you enough handles to know what you can do best?